Paper Toast is a creative duo working mostly in photography and also dabbling in other arty pursuits while travelling wherever our work takes us around the United Kingdom. We love sharing our passion for art, collaborating with the wonderful people that we meet during our varied fun and imaginative projects. We genuinely enjoy what we do; well, who wouldn't, having to play with bubbles, fairy lights, bringing to life to life imaginary friends, and splashing paint everywhere?! We feel hugely lucky to be working with something that makes us smile, so we really want to share that good feeling - and the smiles - whenever we have the opportunity.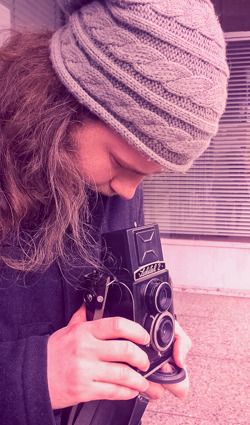 Self-expression is essential to us and, using our relaxed and fun style, along with a respectful working relationship, we always try to encourage clients to contribute their own quirks and uniqueness to help produce the best, most emotive results from the project and its theme. We use complementary photography and lighting techniques, with minimal digital editing, to allow us to capture images that are more natural and genuine.
If you fancy having a look at the many diverse things that inspire us and make us tick, then pop over to our blog Cameras & Cwtches and have a mooch around!